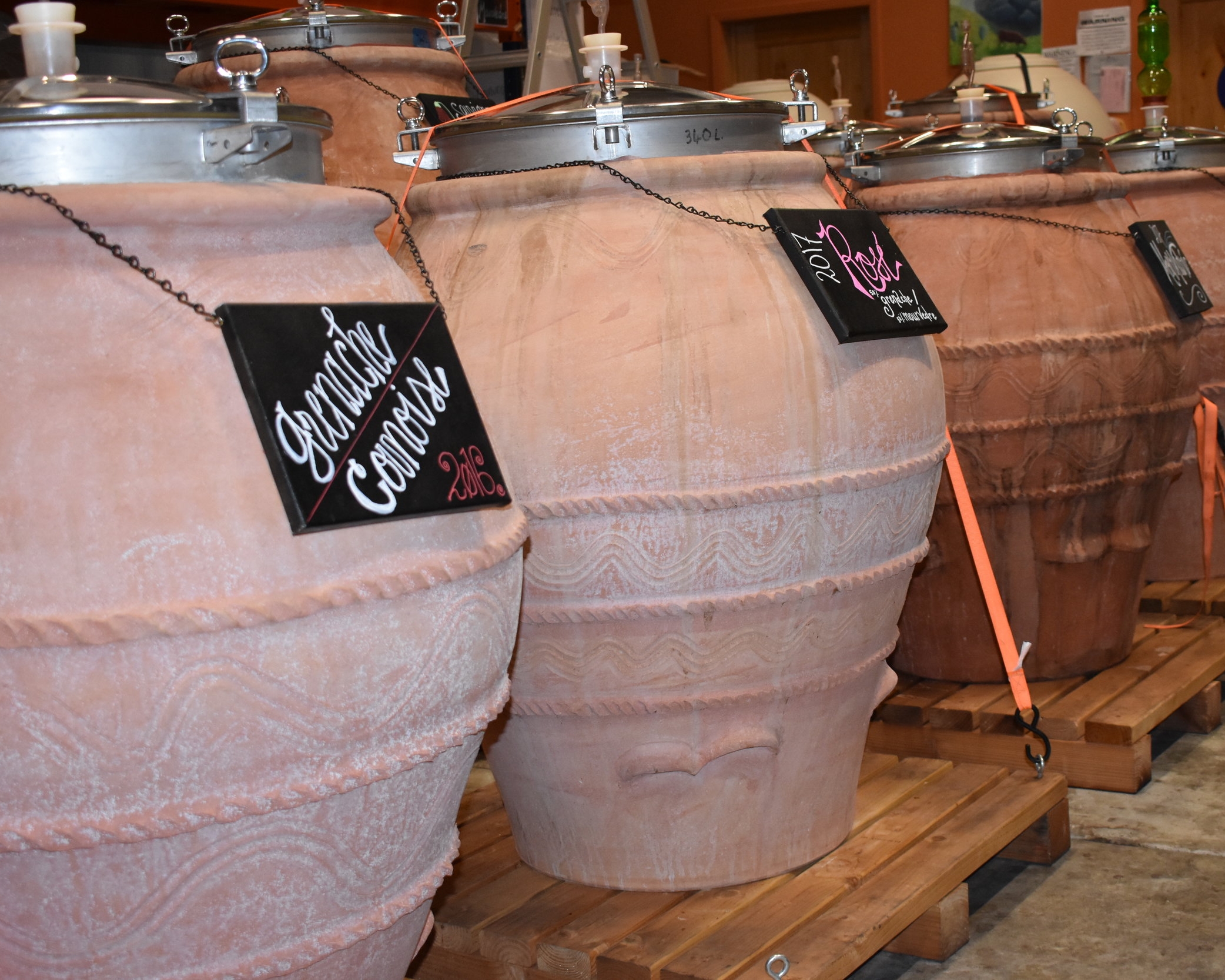 Amphorae
The Georgians and Romans have been using Amphorae centuries before Christ. We have been using the beautiful Amphora since 2011 and consider their use as being "progressive regressive". They impart next to no flavor and allow the wine to breath in a way that makes a very classical distinctive flavor and texture that we love. They are also made of the earth, what better vessel to age terroir driven natural wine?
Harvesting Our Grapes
All harvesting is done by hand by ourselves, friends, and family. Every season it turns in to a big party where every one that contributes feel incredibly involved and is an experience that will always be remembered vintage to vintage.
Foot Stomping
All wine we produce goes through foot stomping. Apart from tradition, this enables us to see, smell, and feel the quality of the fruit. All fruit is whole-clustered, and by foot stomping we extract the juices without breaking the stems. Plus, it's fun!
Fermentation
All native yeasts with spontaneous fermentation. All wines go through spontaneous fermentation with native yeasts and also go through malolactic on their own without us introducing any kind of synthetic laboratory- born yeast or bacteria. We do not manipulate this special natural process of grape juice turning into wine but instead oversee the progress over time.